Have you tried making extra money on the side; that's not a second (or third) job? I did. And, the experience was… interesting.
A friend of mine has recently taken on a couple of routes for delivering flyers and catalogues. You know, walk around a neighbourhood and deliver sales catalogues and various other flyers and newspapers? She enjoys it and views it as being paid to get some exercise. Not surprisingly, I thought this was a great idea for making extra money. Who doesn't need a bit more cash and lot more exercise? So, I thought I'd give it a go, too. Big mistake… HUGE!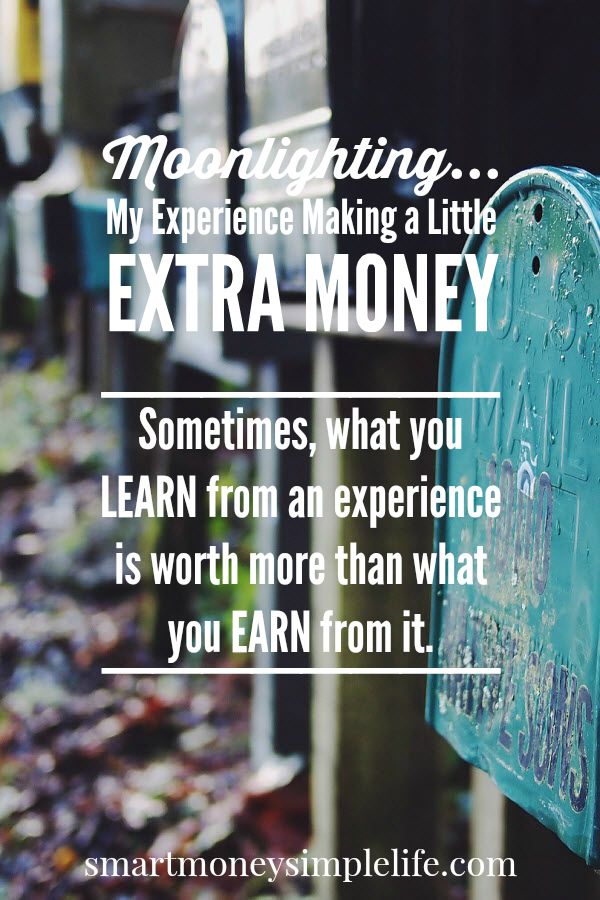 I rang the company and was allocated a zone about five minutes drive from my home. So far, so good. I arrived at the warehouse on Thursday morning to collect the catalogues (in this case a weekly glossy real estate magazine and a small flyer) and discovered that my zone was actually three zones all rolled into one and would take a minimum of six and a half hours to complete. Six and a half hours! And, that's for an experienced delivery person. There was, of course, a deliver by date, which was the end of the next day. But here's the best bit: I'd be paid the princely sum of $60 for the effort.
Sometimes Making Extra Money Isn't Worth It!
Unfortunately, Thursday was already fully booked for me so the delivery had to be done in one day. I'll spare you the unpleasant details but suffice it to say, unpleasant it was! It was a warm 31 degrees Celsius (88 degrees F), the terrain was hilly and footpaths were rare. It was more like going on a hike and dragging a fully loaded suitcase behind you. I came very close – a few times – to throwing in the towel but I'd made a commitment and I was going to see it through. Even if it killed me.
After a long, sweaty day, regularly punctuated with colourful curses (at myself and the world in general) I completed the task of delivering all those hundreds of glossy real estate magazines. Luckily, I walk a fair bit so there were no lingering after-affects physically. From a financial perspective though, I was disappointed to discover the whole exercise netted me approximately $30 once travel (petrol) and the purchase of a trolley were taken into account. So much for making extra money. That's $30 for a full day of physically taxing work. $30!
The experience might have been a failure as far as making extra money is concerned but, I learned a few things that do have real value:
I'm a lot tougher (mentally and physically) than I give myself credit for
I can get a better return on my time and energy if I deliver flyers for my own business (Polka Dots and Pom Poms) rather than someone else's
When looking at balancing your budget or making extra money it's important to also consider what else you could be doing with that time that might provide a better return for your effort like meal planning or making lots of small savings.
And, finally… Lots of people never take the junk mail out of their letterboxes. EVER!
Have you tried something similar?
What did you learn from the experience?
Image: Pixabay