If you're looking for a new way to generate income while escaping the 9 to 5 turmoil, then online jobs might be your answer. More people are currently interested in online jobs because they're flexible and easy to start. With several available options, you can quickly embark on your online journey to achieve success.
With online jobs the startup cost is minimal, so you can start working even if you have no funds. There are lots of great options available, so you'll definitely find something that suits your skills. Keep on reading to learn more about some of the best opportunities you can experiment with.

30 Online Jobs that are Worth Your Time
It might be hard to know which online jobs are totally worth your time and which ones aren't. Some of these jobs are suitable for students, so you can focus on your studies while generating some income. Others are suitable for stay at home parents and people who are trying to gain some side income after retirement.
Best Online Jobs for Teens and College Students
1. Product Tester
Pay: $5 to $15 per time.
Using and testing digital and physical products is an excellent opportunity to test some of the items that you already need. At the same, you will receive a financial reward in exchange for your contribution after you post your honest opinion.
You can try several websites like Cashbackbase or Vipon to try several products from Amazon. You might get paid in cash, receive points or gift cards, or even be offered to keep the product you've tested. This is a good opportunity for students, retired people, and stay at home parents as you don't need any skills to mention your honest opinion of the product you've used.
2. Website Tester
Pay: $15 to $30 per hour.
This is an easy job if you fit the criteria of the employer. Your job is to test a website before it's introduced to the general public. You will have to navigate through the website and answer a few questions to determine whether the site is responsive and easy to use or not.
You need to record your experience via video while using the site to notify the creators if something should be done to improve the user's experience. This job works for teens, students, stay at home parents, and retired people who want to generate some income because you don't need any special skills. You can find a lot of excellent opportunities at UserTesting.
3. Take Online Surveys
Pay: $1 to $50 per hour.
While this can never be your permanent job, it's a good opportunity for teens and students to generate some side income that doesn't require much time or any special skills. The whole idea depends on downloading a survey app and filling in several surveys in your free time. Surveys are diverse and cover several topics, so you can finish them quickly.
In most cases, survey apps offer rewards in the form of points that you can later collect and exchange for products. You can check out a trustworthy app like Swagbucks to generate some effortless income.
4. Data Entry Specialist
Pay: $10 to $20 per hour.
Data entry jobs are suitable for school and college students because they require no skills. However, they tend to pay less than other jobs, so you can't depend on this job to generate your primary income.
If you have some free time, this job will work for you because you can manage your work hours according to the flexible workload. You can find several gigs on ClickWorker and Upwork.
5. Dropshipping
Pay: $20 to $500+ per item.
If you're looking for an easy online job, this one might be the right one for you. All you have to do is set up an e-commerce storefront with a platform like Shopify, and list all your products. Once the customer has chosen a product, you can have it directly shipped from the supplier.
The good thing about this job is that you don't have to touch the product, so it's a flexible online job. However, the income generated isn't that high, unless you choose to sell your own products.
Best Online Stay At Home Jobs for Parents
1. Online Moderator
Pay: $15 to $50 per hour.
The salary and the job description of online moderators depend on the type of platform or online community you're managing. The job is suitable for someone with excellent communication and computer skills, as you will be responding to queries, answering questions, and creating appealing content to attract contributors.
One of the most significant tasks of online moderators is to react promptly towards negative and abusive comments. As more people are aware of the consequences of cyberbullying, this job is only suitable for someone who has enough time. You can find excellent job opportunities on several platforms like Cloudworkers and Upwork. It's probably more of a part-time job, but you may be able to find something full-time.
2. Virtual Assistant
Pay: $19 to $25 per hour.
Being a virtual assistant involves performing basic tasks like scheduling tasks, offering customer support services, or doing other types of administrative work. People need virtual assistants to manage their businesses without having to pay for a regular employee. You can expect to make more money as you gain more experience.
This job is suitable for freelancers, students, and stay at home parents. You need to have good organizational skills, communication skills, interpersonal skills, and decent internet and computer knowledge.
This job is extremely diverse as you can choose the number of hours worked. You can find a lot of job offers on several platforms like Fiverr, FlexJobs, and Upwork.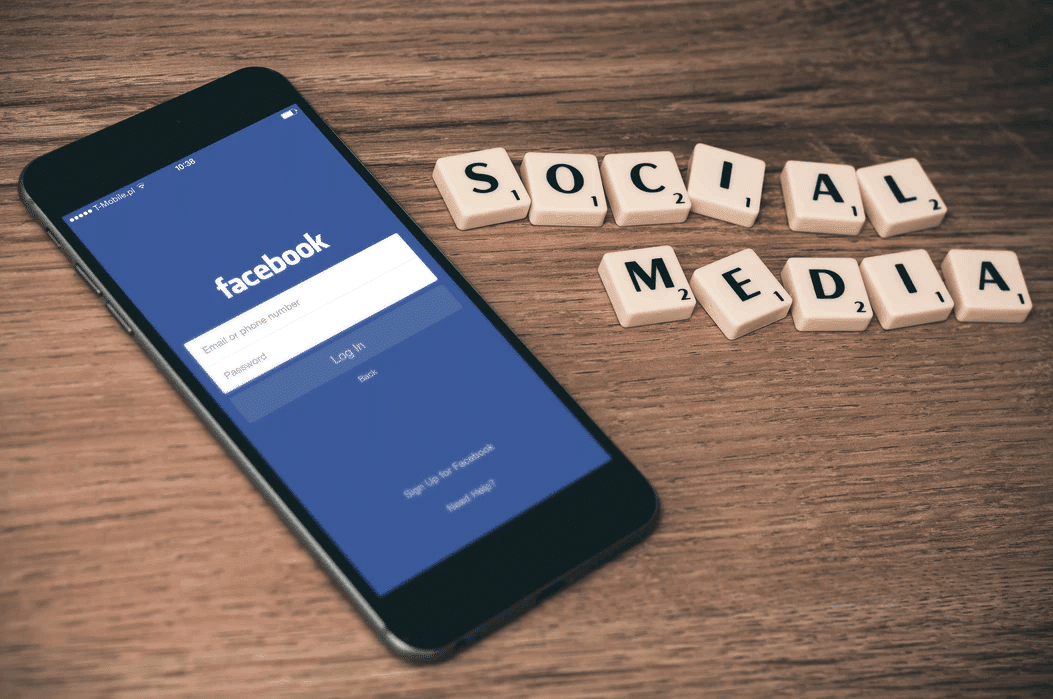 Pin
Source: Unsplash
3. Social Media Manager
Pay: $15 to $50 per hour.
If you have enough free time, you might be interested in working as a social media manager. Your job is to help businesses promote their products and services through Facebook, Instagram, and other social media platforms.  This is a good gateway to becoming an influencer, although it can take a long time to build up a strong following.
Stay at home parents can find this job suitable, as you can manage to work when your kids are at school or studying at home. Creativity and communication skills are crucial for this job. You can find some cool gigs on PeoplePerHour.
4. Transcriber
Pay: $15 to $35 per hour.
Transcribing audio and video files can be a side hustle that generates decent income if you can type fast. This is an excellent job for teens, students, stay at home parents, and people who are trying to increase their income.
This job doesn't require any previous experience, and you can navigate your way through various websites to build a strong client base. You can find some cool transcribing jobs for beginners on Scribie and TranscribeMe. You may find jobs also listed under the title of transcription or transcriptionist.
Best Online Jobs for Writers
1. Freelance Writer
Pay: $20 to $500+ per article.
If you're good at writing and have a passion for a particular niche, this freelance writing might work for you. There are several writing gigs that you can find on Freelancer, Fiverr, iWriter, and Upwork. However, the pay won't be that high.
If you want this to be your permanent full-time job, you need to contact magazines, websites, and blogs directly to provide them with interesting and creative content. This job works for students, stay at home parents, and retired professionals because you can manage your working hours and workload.
2. Proofreader
Pay: $10 to $50 per hour.
A proofreader's job is to make the content better by detecting and fixing grammar errors and making sentences flow smoothly. Your job is to review the writer's work and make sure that it's suitable for publishing.
You should be able to review any kind of content, including articles, blog posts, and emails. A proofreading job is suitable for writers, tutors, and students who have a passion for writing. You can find several good gigs on Freelancer and Fiverr.
3. Blogger
Pay: $1 to $2000+ per month.
The quality of the content you post on your blog will directly affect the amount of money you're making every month. Blogging won't generate immediate money, as you will have to spend at least one year before you can depend on your blog as a source of income.
Graduates, stay at home parents, and college students can start a successful blog to make money through ads, selling products through affiliate marketing, and offering services, or eBooks. HostGator and WordPress are among the best options for first-time bloggers as they offer cool packages that allow you to start your blog.
4. eBook Publisher
Pay: $1 to $10,000+ per book.
If you're confident about your writing skills and have a special story to tell or a skill that you want to share with others, you can publish your own eBook. This is an excellent option if you want to retain most of the profit, as you can start selling your book directly on Amazon.
This is not an easy job for someone who has no previous skills. You can learn a lot about publishing eBooks by joining Kindlepreneur. You also need to design an attractive cover for your book by learning graphic designing or hiring someone to do the job on your behalf. It's an excellent job opportunity for freelance writers who want to explore their full potential.
Best Online Jobs for Teachers
1. Online Tutor
Pay: $10 to $30 per hour.
If you're a teacher or have some teaching experience, you can make fast money by offering online tutoring. There are several online websites that allow you to teach students around the globe. Just like other online jobs, you can set your working hours, so you can do it after you're done working at school.
Knowing a foreign language or holding a special teaching certificate is a big plus. You can find some cool teaching jobs at VIPKid to teach English to children across the globe. At Tutor.com, you have a chance to teach several foreign languages, math, science, business, communication, and humanities.
2. Online Course Creator
Pay: 30% to 60% of the purchase price.
You can create an online course about any topic that you know very well, so this job would suit teachers, professionals, or retired people. You don't need a teaching degree to create a successful course, but you must be skilled enough to design a course that others will find useful.
Once you have created the course, you can sell it to a platform like Udemy or Teachable. You can also create videos on Skillshare and make money every time someone chooses to view your video. It's an excellent source of passive income, and you might be able to make thousands of dollars per year as people continue to buy your course.
Best Online Jobs for Retired Employees
1. Online Recruiter
Pay: $20 to $30 per hour.
Most companies outsource services like recruiting to find the right person for the job. Your job responsibilities would involve posting available vacancies, reviewing resumes, screening applicants, and handling the first interview. Once you've found a suitable applicant, you need to pass on the relevant resumes to the manager.
In order to do this work from home job, you need to have some previous experience with Human Resources. This job is an excellent choice for people in the Human Resources business who are looking for a side hustle. It will also work for retired professionals who previously worked in this field. You can find several options on CareerBuilder or Glassdoor.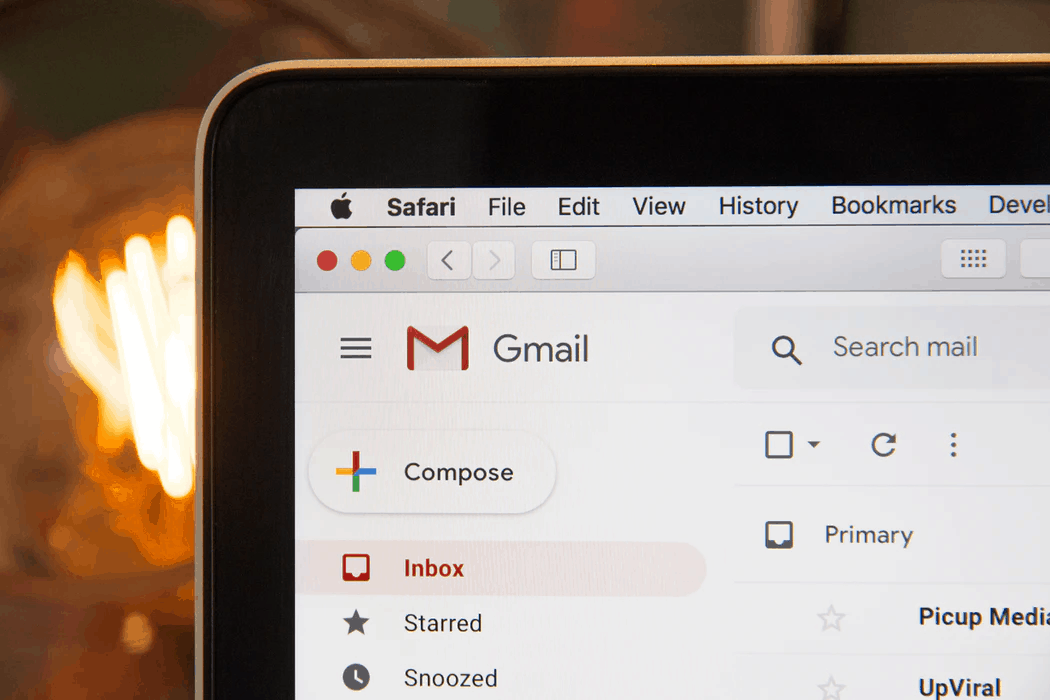 Pin
Source: Unsplash
2. Email Marketer
Pay: $30 to $45 per hour.
Managing a company's email campaign might be the right opportunity for you if you know how to craft catchy email subjects that tempt people to click and read. You need to come up with original ideas and attractive words to help sell the company's products and services.
Your rate will increase once you've managed several successful campaigns, but previous experience is highly appreciated. You can find various gigs on LinkedIn, Fiverr, and Upwork. Beware of scams in this particular field.
3. Customer Service Representative
Pay: $10 to $30 per hour.
Lots of companies hire customer service representatives who work remotely in order to cut costs. Previous experience is highly appreciated. If you have no previous experience in the call center field, you'll be provided with the essential training.
You need to have good communication and interpersonal skills, as you might deal with unsatisfied customers or people who are facing problems. This is a suitable opportunity for students, stay at home parents, and retired employees. You can find good opportunities at WeWorkRemotely.
4. Chat Agent
Pay: $10 to $20 per hour.
This is an excellent job for a retired employee or stay at home parent. Some people need access to customer support but don't want to use the phone or feel more comfortable while chatting. If you have a computer and basic computer skills, this job will be perfect for you.
You can find a lot of cool gigs on CrowdChat or Indeed. However, this job won't work for a student or a teen who needs to spend more time at school or college.
5. Resume Writer
Pay: $15 to $30 per hour.
A lot of people face difficulty when they're asked to list their skills on their resume. If you have previously written an excellent resume, you might want to share your skills with other people.
Writing a resume involves listing someone's accomplishments while relating them to the job opportunity offered. You can become a resume writer on Edubirdie or ResumeEdge. This is a great way to make extra cash while helping someone else obtain a job of their own.
6. Online Juror
Pay: $10 to $60 per hour.
If you're an American citizen, you can generate income by becoming an online juror by finding a suitable jog on OnlineVerdict. Your job is to help attorneys by providing feedback in a mock trial.
There are certain requirements that you need to fit before you're offered a job. However, if you're a retired employee or a stay at home parent, this might be an excellent opportunity to make some good money.
Best Remote Jobs for People with Special Skills
1. Website Designer
Pay: $20 to $100 per hour.
If you have the knowledge, you can work for tech companies or NGOs to build niche websites. There are several drag-and-drop builders that can make your job easier, so you can create a user-friendly website.
You need to have some skills like UX, Adobe Illustrator, and CSS to build your career in this field. This opportunity is suitable for college students who have some experience in this field, and professionals who are looking for a side income. There are lots of good opportunities on Upwork.
2. Photographer
Pay: 15% to 50% of every image copy sold.
Making money as a photographer is easy if you have the talent and the right equipment. You can start by taking photos of nature, family members, or a friend who would agree to pose as a model. You can later sell your photos to a platform like Shutterstock. Keep in mind that you may have to send a ton of photos in order to accumulate enough money to keep you interested. With all of the free image sites out there, the market has softened a bit.
Even if you don't have a professional camera, you can start taking photos using your smartphone. This job is suitable for teens, students, stay at home parents, and seniors who have the talent.
3. Personal Trainer
Pay: $10 to $70 per session.
If you have enough free time, fitness skills, and are willing to help other people achieve their fitness goals, this might be the right job for you. More people are interested in online fitness sessions because they can be customized based on the time they have available. Hitting the gym might not accessible to everyone, but you could still customize workout plans to suit different clients.
You can start your YouTube channel, or start online sessions on FaceTime, Skype, or Zoom. You can find several opportunities on Fiverr.
4. SEO Expert
Pay: $15 to $50 per hour.
SEO or search engine optimization is the science of improving a website's ranking on Google. If you're good with computers, know how to create proper backlinks, and have the ability to improve the content, this might be the right type of online work for you.
A stay at home parent or a student can take courses at Udemy to improve their SEO skills. The better you get, the easier it will be to gain more clients.
5. Facebook Ads Specialist
Pay: $1000 to $2000+ per month.
You can become a successful Facebook Ads specialist if you're familiar with the platform's advertisement system or if you're willing to spend some time to learn. As online companies and websites are eager to improve their online presence on social media, it's likely that you will meet a lot of online clients who need to hire your services.
As an ads manager, you need to come up with creative ad campaigns and tailor ads to cater to the needs of your clients and the specific segments of target customers. You can find a lot of cool gigs on Indeed.
6. Graphic Designer
Pay: $20 to $100 per hour.
A bachelor's degree in graphic design isn't necessary to land a good job as a graphic designer. Creating good graphic designs takes time, but most companies choose to hire designers remotely to reduce costs.
You can sell your designs on several freelancing platforms like Upwork, Fiverr, or Guru. However, this job needs special skills, so you need to master the art of graphic design on Udemy or any other platform in order to impress your clients.
7. Voiceover Artist
Pay: $20 to $60 per hour.
If you have a smooth voice with an attractive accent, this job might be the right one for you. Voiceover artists can help with movies, cartoons, podcasts, ads, audiobooks, debugging foreign films, and so much more.
This job works for teens, college students, stay at home parents, and retired employees, as long as you have access to a decent computer with a fast internet connection. However, you need to invest in some good audio software like Audacity and high-quality headphones that would deliver decent audio quality. You can find a lot of cool gigs on Voices.com.
8. Video Editor
Pay: $25 to $100+ per hour.
Video marketing has become quite popular, which increased the need for good video editors. You can work remotely if you have the right equipment and the needed skills. You also need reliable video editing software like HitFilm Express.
This job will work for you if you have a passion for video editing, but you'll have to spend some time to master the needed skills. If you're a student or a stay at home parent with a passion for learning, this might be the right job for you.
9. Cryptocurrency or Foreign Currency Trader
Pay: $1 to $100,000+
You can make a lot of money by trading in cryptocurrencies or foreign currencies, but you need to be careful. This is a risky job, so you might make a lot of money, but you might also lose a lot of cash.
Kraken is one of the most popular websites for cryptocurrency trading. If you're interested in foreign currency trading, then you need to check out Forex. If you have previous experience in the field of finance or stock trading, this might be the right job for you. Again, beware of scams here.
Pursue Your Passion
The market for online jobs is always expanding, especially with all of the disruption that COVID has caused. Regardless of your age or skills, there's a good chance that you might find a suitable opportunity. There are a lot of legit online jobs that can help provide you with extra money, both in a part-time or full-time capacity. Keep your head up!