TED talks. I'm a huge fan. No doubt, you've already noticed that.
It seems there's a TED talk to cover every topic you can imagine – a few you probably can't.
The one's I like most are the talks that inspire you to push through your own nonsense and inspire you to become more productive, more focused on your goals, and inspired to achieve everything you've always dreamed of for yourself.
If you're feeling a little overwhelmed, or jaded with your lot in life, watch these TED talks about productivity and working smarter. Not only will you have a laugh or two, but you'll also feel inspired to go out there and become your best self.
** Note: This post contains affiliate links **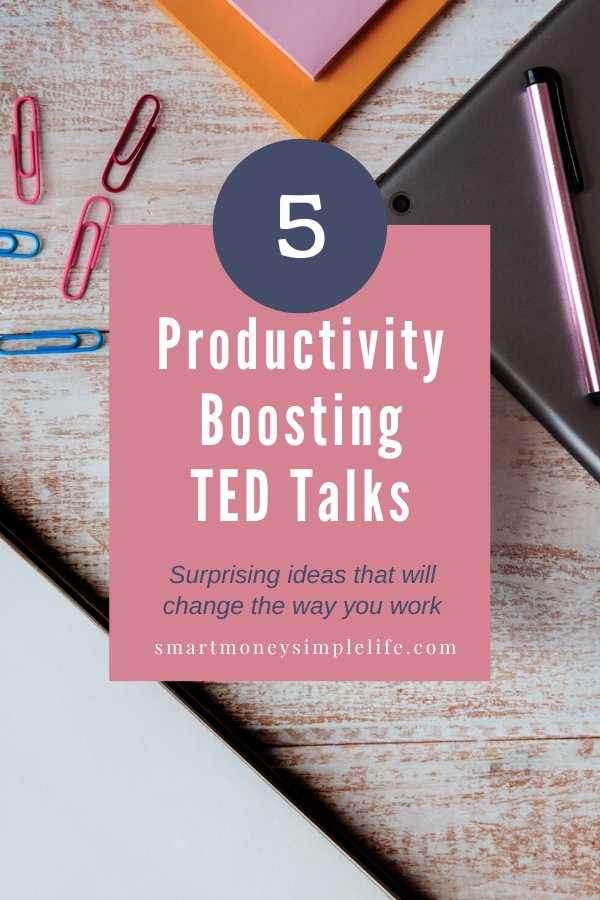 TED Talks for Inspiring Productivity
Arianna Huffington – How to Succeed? Get More Sleep
This one is very close to my heart. I've struggled with sleep issues for a number of years now. Not specifically because I've chosen to prioritize other activities over getting a good night's sleep, but due to stress.
In this talk, Arianna also shares her own experience of what happens when you let sleep drop to the bottom of your priority list.
Arianna has written an excellent book on sleep; "The Sleep Revolution: Transforming Your Life, One Night at a Time which I highly recommend if you also struggle to get a solid night's sleep.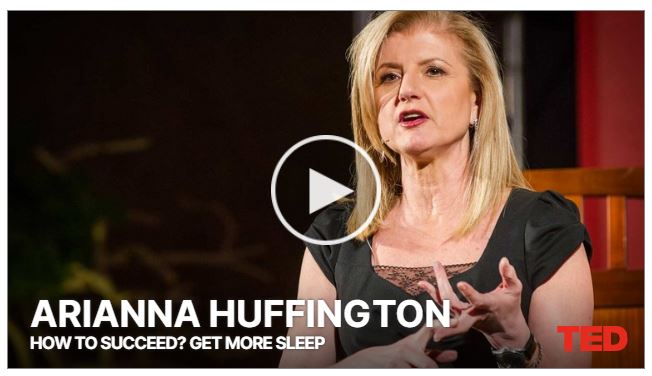 Jason Fried – Why Work Doesn't Happen at Work
Jason's talk echoed my own experiences working in an open-plan office. If you've ever worked in an office environment, I guarantee you'll recognize each and every situation he describes.
Distractions are real productivity suckers outside the office, too. As Jason says, "You cannot ask somebody to be creative in 15 minutes and really think about a problem."
If distractions are getting in the way of you achieving your goals, check out Jason's TED talk.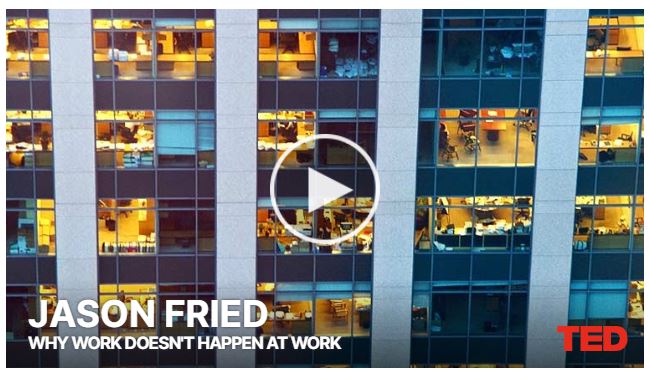 Shawn Achor – The Happy Secret to Better Work
Even if your life is perfect, you need to watch Shawn's TED talk – it's hilarious. Shawn's rapid-fire delivery is more like that of a stand-up comedian than an accomplished psychologist.
Shawn's talk has had over 14 million views and is one of the most popular TED talks of all time.
Watch it and you'll see why.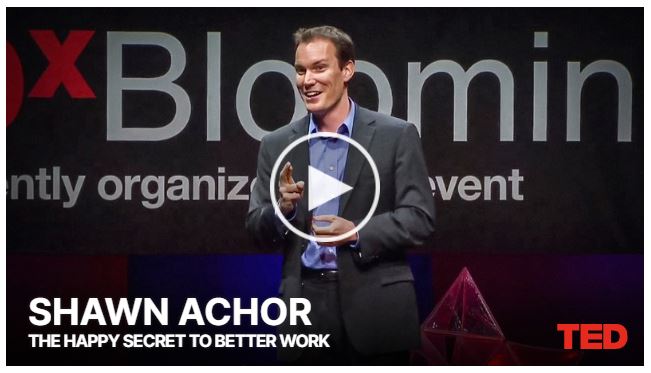 Angela Lee Duckworth – Grit: The Power of Passion and Perseverance
Grit. It's one of those words that sounds like it means. According to researcher and psychologist Angela Lee Duckworth, grit is ultimately what gets us to our goals. It is the ability to keep sight of the bigger picture, regardless of the obstacles thrown your way.
Grit, not intelligence or talent, is most likely to see you achieve what you want in life. If luck is preparation meeting opportunity, then grit is what ensures you do that preparation.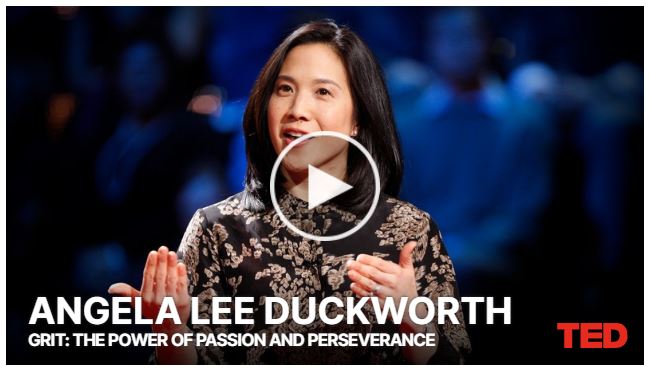 Nigel Marsh – How to Make Work/Life Balance Work
We have to be responsible for setting and enforcing the boundaries that we want in our lives. Nigel Marsh
Because, if we don't, the world (or our boss) will set them for us.
Do you live to work or work to live? Which is more important to you; your life or your work? These are questions we don't often take the time to ask ourselves. We just tend to go with the flow.
In this TED talk, Nigel shares his journey to a better work/life balance. He's also written Fat, Forty, and Fired: One Man's Frank, Funny, and Inspiring Account of Losing His Job and Finding His Life, which is definitely worth reading.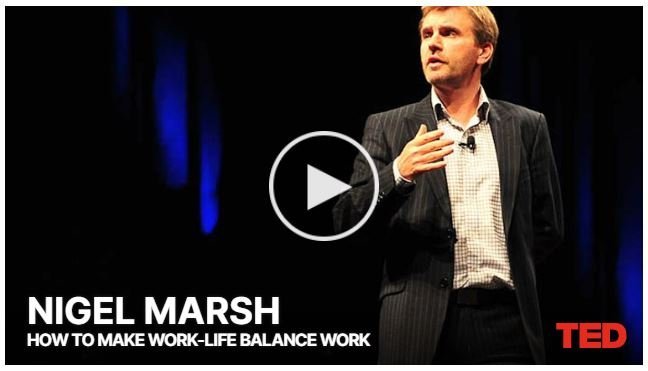 Other posts on being your best self you might enjoy:
Now it's your turn…
What helps you be more productive?
Do you have a favorite TED talk to share?
Leave a comment and share your thoughts.
---
Build a Life you Love
The absolute driving force behind my online endeavours is to establish and maintain a life I love. A life that allows me to spend my days the way I want to spend them.
After a short stint back in the corporate world, I'm more committed than ever to spend my days doing things that bring me joy and add real value to others' lives.
Blogging – Learn how to start your own blog or business web site. Once you get started, there's almost no limit to what you can achieve for yourself. But, the first step is establishing your foundation and that has to be a self-hosted site. If you're just testing the waters, I recommend Bluehost as a cost-effective way to get started.
Online Store / eCommerce – Along with this and some of my other blogs, I have another business that includes an Etsy store and a Shopify store. Whether you're selling stock you've purchased, dropshipping or selling your own handmade products, eCommerce is a great way to start an online business in your spare time. Shopify is a great platform to use as it's intuitive and has lots of help available if you get stuck, and they have a ton of plugins to make it easy to get all of the features you want.
Managing your Money – The framework for everything in life and business is good money management. Keep coming back to our site for more helpful tips, but if you are doing some shopping and want cash back, check out Rakuten (formerly eBates).
---
Image: Pexels
Note: This post contains affiliate links.