Christmas is just a couple of weeks away and I admit, my excitement levels are building.
Finally! I'll have an excuse to watch all my favorite Christmas movies.
Here in Australia, Christmas is not a time of log fires, hot cocoa and ice rimmed windows. Instead, it tends to be hot. Sometimes very hot. And, always, there's the threat of bush fires. These weather conditions make the usual northern hemisphere Christmas traditions a challenge. That means, the only option open to those of us in the southern hemisphere, is to enjoy them vicariously via Christmas movies. And, they don't even have to be good Christmas movies. Just fun ones.
The best Christmas movies to watch during the holidays are:
I think I'd be safe in saying all these movies are perfect viewing for the whole family. They are, on the whole, funny or touching or both. And, in most cases, snow is the unsung movie 'extra'.
For more information on each movie you can check out a website like IMDB where you'll find their users' rating of the movie plus cast lists and each movie's synopsis.
Don't forget to see if your local library has these movies in its catalogue so you can borrow them for free. Definitely the most frugal way to borrow a movie!
So, grab your favorite Christmas treats and get comfortable. Even if you're like me and don't expect to see snow anytime soon, you can experience some of the same chilly Christmas fun as our friends in the northern hemisphere.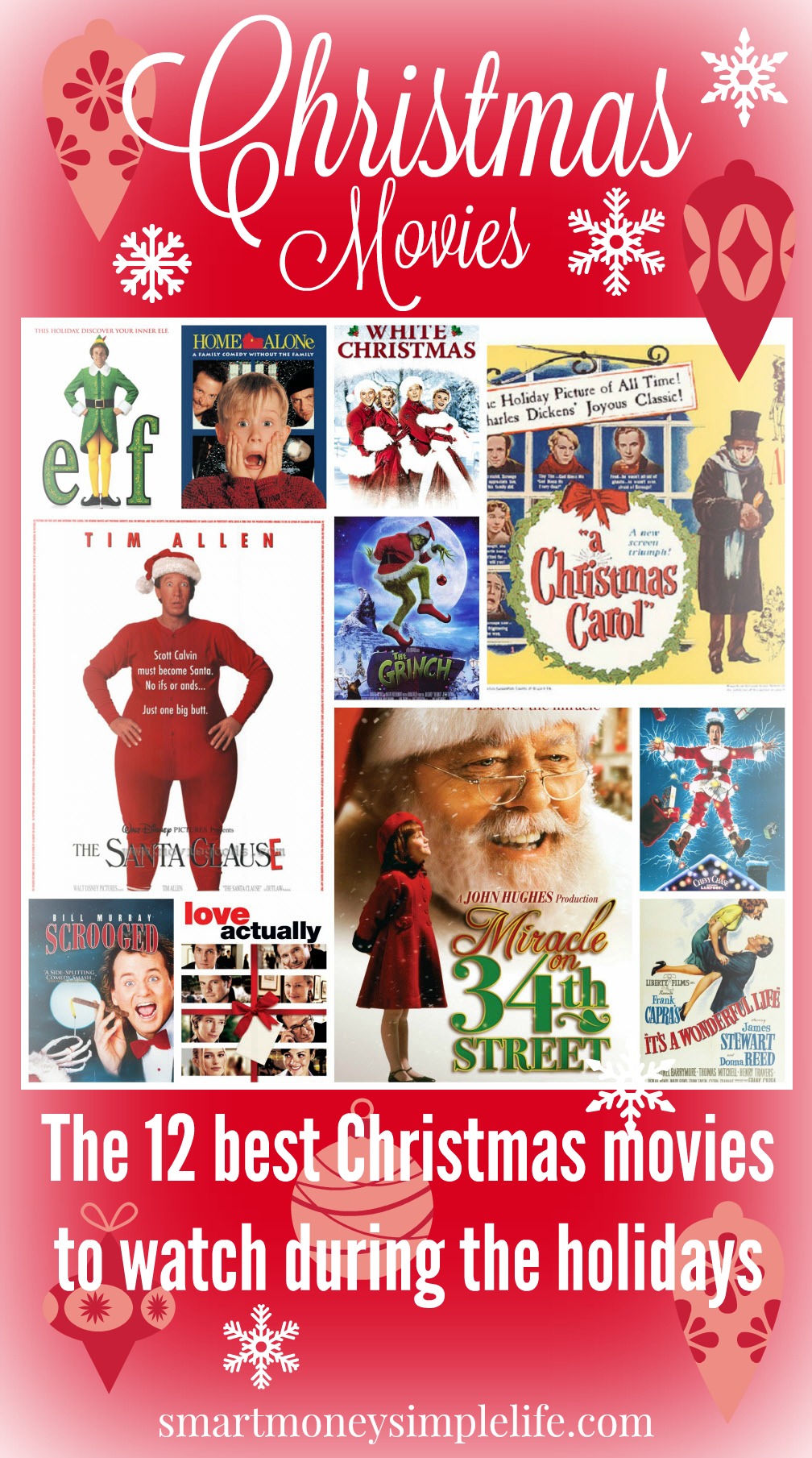 Pin
Are there any movies you'd like to add to this 'best of' list?
Which Christmas movies are favorites in your family?
Do you have a Christmas movie tradition, too?
What's your guilty pleasure at Christmas time?
Add your suggestions in the comments!