These tips will do wonders for your food budget!
Like all people with a frugal frame of mind, when it comes to my food budget, I endeavour to do these three things:
Cook all my meals from scratch,
Avoid fast food outlets and,
Save restaurants for special events.
I haven't always succeeded in this endeavour. Sometimes life gets in the way of my frugal intentions, sometimes a bit of self-sabotage but more often than not it was the result of poor (or complete lack of) organization.
So, if you're like I used to be and sometimes struggle to avoid the fast food outlets and other meals of convenience, here are three simple tips to banish takeout from your diet and food budget forever.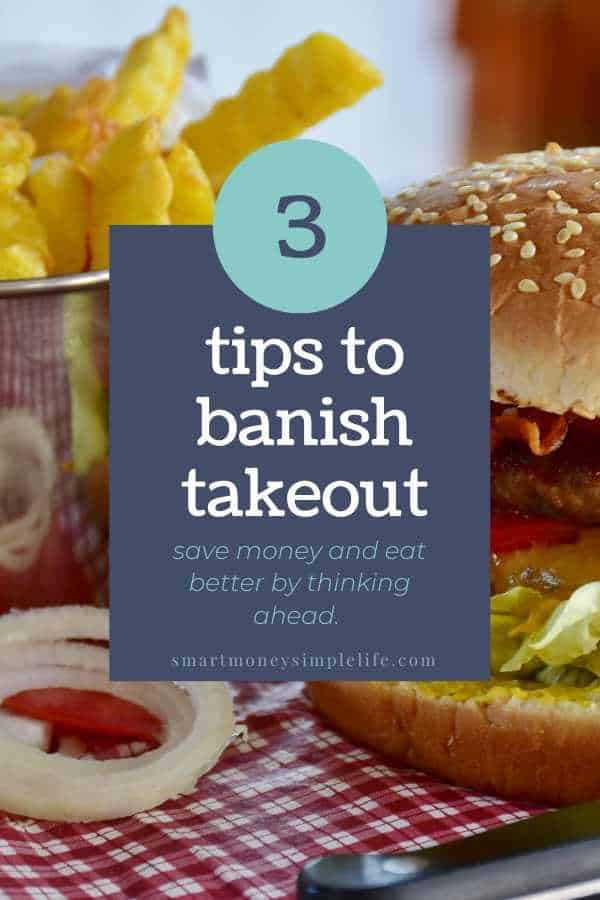 1. Clean Your Kitchen
Nothing puts the brakes on meal preparation at home more than a messy kitchen.
This is something I've battled over the years but the simple truth is: you need to clean as you cook.
Make sure every single pot and utensil is cleaned as you use them.
This is especially true if you work outside the home. Even if you think you'll have time before you leave for work in the morning – you won't, so don't risk it.
If you come home to a disaster zone in your kitchen it's guaranteed that you'll opt for the easy solution – eating out – and your food budget will be the first casualty. Your waistline will be the second.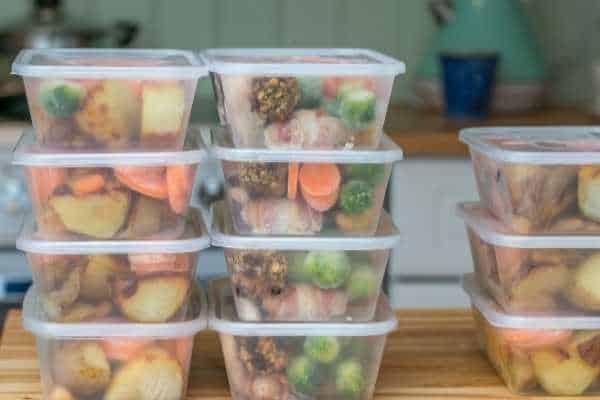 2. Make Your Own Freezer Meals
Not everyone is in the position to have all their meals prepped and ready to go in the freezer, not everyone has a freezer big enough for the job. But, you can put a few meals aside for emergencies.
Next time you're cooking a family favorite, cook a double batch so you can put a full meal into the freezer. Ideally you need at least three emergency meal options available at any time.
Some weeks are more trying than others so be prepared for more than one evening meal emergency during the week. And remember, a meal emergency can be as simple as not having a clue what to cook for dinner!
Must Read: 21 Cheap & Easy Freezer Meals for a Frugal Budget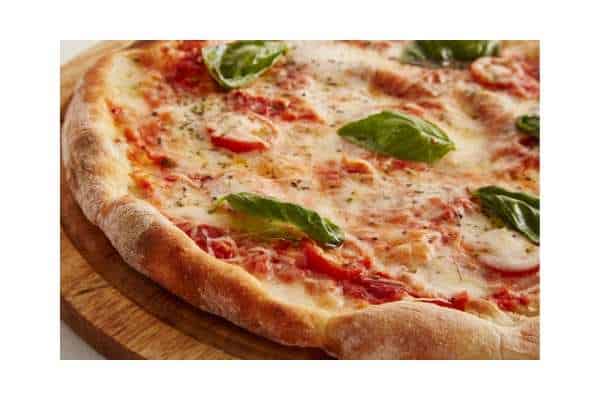 3. Learn To Cook Your Favourite Fast Food
In my house, pizza is the takeaway of choice. Once upon a time we used to have 'payday pizza', so once a fortnight we'd spend about $20 on pizza from our local restaurant.
If we were to do that now, the pizza would cost closer to $30 – that's a fair chunk out of our food budget!
After a great deal of trial and error with the recipe, I've perfected making my own pizza dough using my bread maker's pizza dough setting (mine is an older version of this one
).
Now, we make pizza at home. It's usually just a simple tomato and cheese pizza with either chili flakes or Italian herbs sprinkled over the top, but it's tasty and it's cheap! We have the whole operation down to a fine art now and would never consider buying pizza again. Ever.
Related Post: How to Slash Your Grocery Bill by 50%
Do you love fried chicken, or hamburgers, or maybe you love Mexican food? If you often head to the drive-thru so you can indulge in your favorite treat, try making it at home rather than paying someone else to make it for you.
The added bonus is you know exactly what ingredients have been used so there are no hidden additives or other surprises, in your meal.
Get the Best Value for Your Food Budget
Follow these three simple steps and I can guarantee you'll:
eat out less
stop buying convenience meals
and the drive-thru will be a thing of the past.
Both you and your food budget will be a lot healthier, too.
Do you have any tips or tricks to share for avoiding eating out? Why not share them in the comments?!
Last Updated: Feb 2020
Images: Canva
Build a Life you Love
The absolute driving force behind my online endeavours is to establish and maintain a life I love. A life that allows me to spend my days the way I want to spend them.
After a short stint back in the corporate world, I'm more committed than ever to spend my days doing things that bring me joy and add real value to others' lives.
Blogging – Learn how to start your own blog or business web site. Once you get started, there's almost no limit to what you can achieve for yourself. But, the first step is establishing your foundation and that has to be a self-hosted site. If you're just testing the waters, I recommend Bluehost as a cost-effective way to get started.
Online Store / eCommerce – Along with this and some of my other blogs, I have another business that includes an Etsy store and a Shopify store. Whether you're selling stock you've purchased, dropshipping or selling your own handmade products, eCommerce is a great way to start an online business in your spare time. Shopify is a great platform to use as it's intuitive and has lots of help available if you get stuck, and they have a ton of plugins to make it easy to get all of the features you want.
Managing your Money – The framework for everything in life and business is good money management. Keep coming back to our site for more helpful tips, but if you are doing some shopping and want cash back, check out Rakuten (formerly eBates).