This meal planning guide will not only save you the stress of figuring out what to make for dinner and fielding questions of 'what's for dinner?', it'll save you time and a whole heap of money.
Meal planning might seem like a lot of work up front but once you get a system in place, a roster of meals everyone loves and get in the habit of doing some food preparation ahead of time – you'll wonder why you dreaded meal time.
You'll also be amazed at how much money you're saving every single week.
---
This post contains affiliate links. If you buy any of the products mentioned on this page we'll receive a small commission, at not cost to you.
---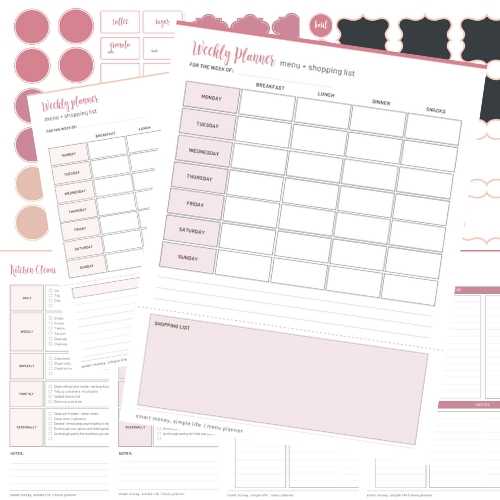 ---
Step-by-Step Instructions for Simple Meal Planning for Beginners
Start your meal planning with a blank sheet of paper and add the days of the week down the left side.
Check your schedule for the coming week. Are the nights you'll be out? Days you know will be extra busy or extra long? Other commitments that will impact who's home for dinner? Note those details against the appropriate days of the week.
At this stage, just plan your dinners. Most of us stick to the same thing for breakfast and lunch most days, especially we work outside the home. If you're at home during the day, with or without kids, keep your options simple and to a minimum.
Choose easy meals. Depending on the kind of week you're expecting, you'll want to include some quick and easy meals as well as some ready to reheat freezer meals (more on those options below). While you're getting the hang of planning, don't choose complicated meals. Also, see what's in your cupboards, and fridge and freezer, to see what you need to use up when making your meal selection.
Once you've selected meals for each evening, work out what you'll need to prepare them. Grab another piece of paper for your shopping list.
Shop your pantry and freezer first. Once you've put your shopping list together, check your pantry, fridge and freezer to see which ingredients you already have and strike them off your list.
When you get your groceries home, prepare as much as you can for the week ahead. There's no point going to the trouble of planning and shopping if you don't also use what you bought. Prepping ahead means you won't give up and go get fast food.
Work your meal plan. Don't expect to get it right first time. As you discover what works and what doesn't, update your plan or be sure to incorporate what you learned into next week's plan.
If you are interested in starting a blog of your own, I've created a tutorial that helps you start a blog of your own for less than a latte per month for blog hosting (when you use my link). As well as the low price, you receive a free website domain for the first year (around US$15 value) when you use my Bluehost referral link and you purchase a minimum of 12 months blog hosting. If you are looking to create an additional income stream and you're wondering how you can make money blogging, you need to be self-hosted. It's essential if you want to monetize your blog as your site appears more professional and this definitely helps you monetize your blog effectively. My blogging income did not take off until after I switched from a free site to self-hosted WordPress site.
The Ultimate Meal Planning Guide for Beginners
21 Easy (and Frugal) Freezer Meals
Here's a good selection of easy meals you can cook ahead of time and put in the freezer, ready to reheat when you need them.
You might not want to eat out of the freezer all the time, but knowing there's a meal ready to go when life gets hectic will save you a lot of stress. And, will save you from resorting to drive-thru on the way home.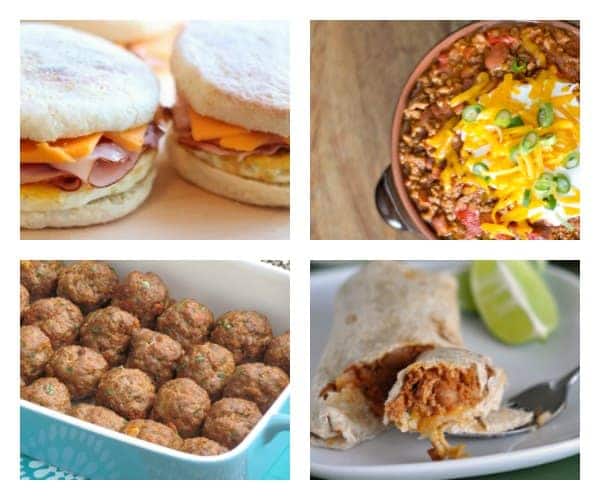 Easy Slow-Cooker Recipes
Other excellent options for meals you can freeze are slow-cooker 'dump dinners'. You pre-prepare the ingredients, place them in a ziploc bag and freeze.
You can find a wealth of slow-cooker recipes on Pinterest, too.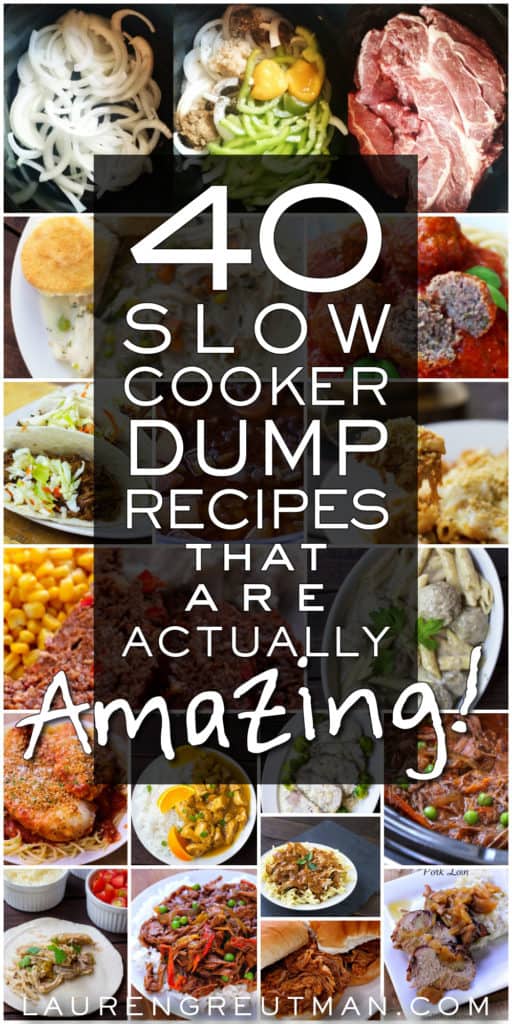 Easy Instant Pot Recipes
If slow is not your style, try an Instant Pot instead.
Visit the Prudent Penny Pincher to discover a huge selection of recipes for your Instant Pot. Not sure what an Instant Pot is and where to get one? Visit Amazon.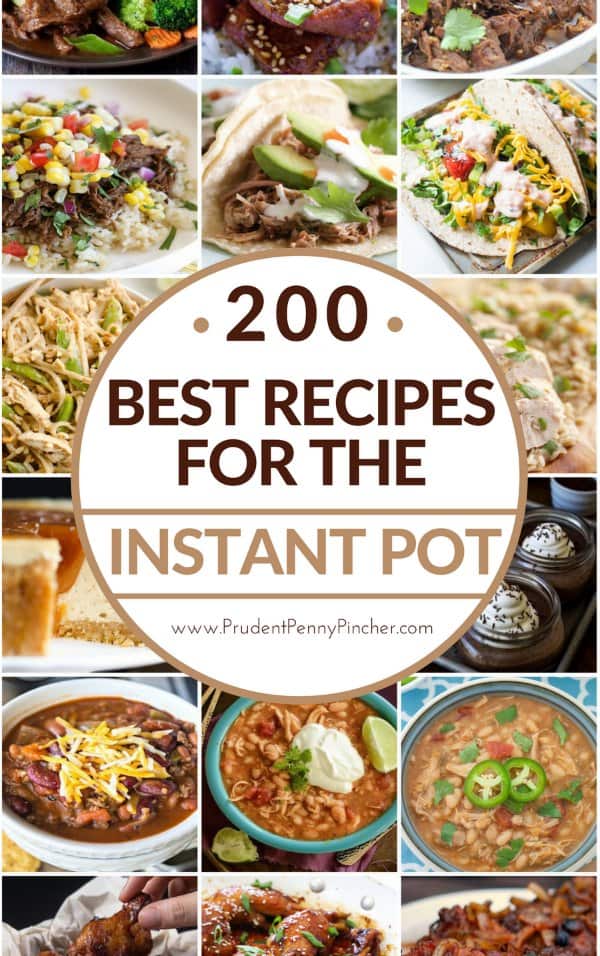 Helpful Meal Planning Tips and Tricks
Meal planning in theory is relatively easy, in practice, not so much. Staying on track and working the plan often require a visual aid or two to keep you focused.
No meal planning guide would be complete without a way to display your menu for the week.
Following are some excellent examples of how to keep your meal plan front and centre, for you and the other members of your household.
It'll also take care of making sure everyone in the household knows what to expect on any given evening. So no more "What's for dinner?" questions!
Displaying Your Menu Plan
Whether you love complex solutions or simple ones, you're bound to love at least one of these menu plans. Click on the source link to see the full article.
Robby Gurl's Creations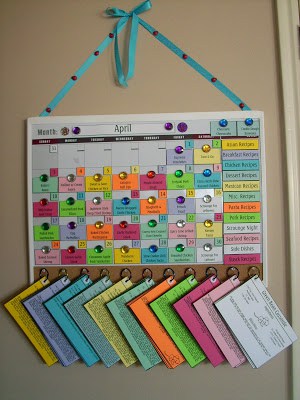 August Joys Studio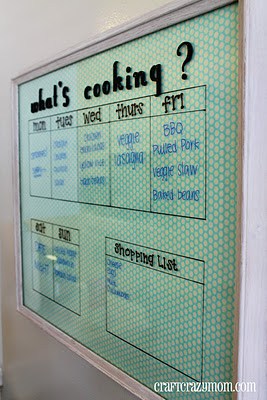 Homemade by Carmona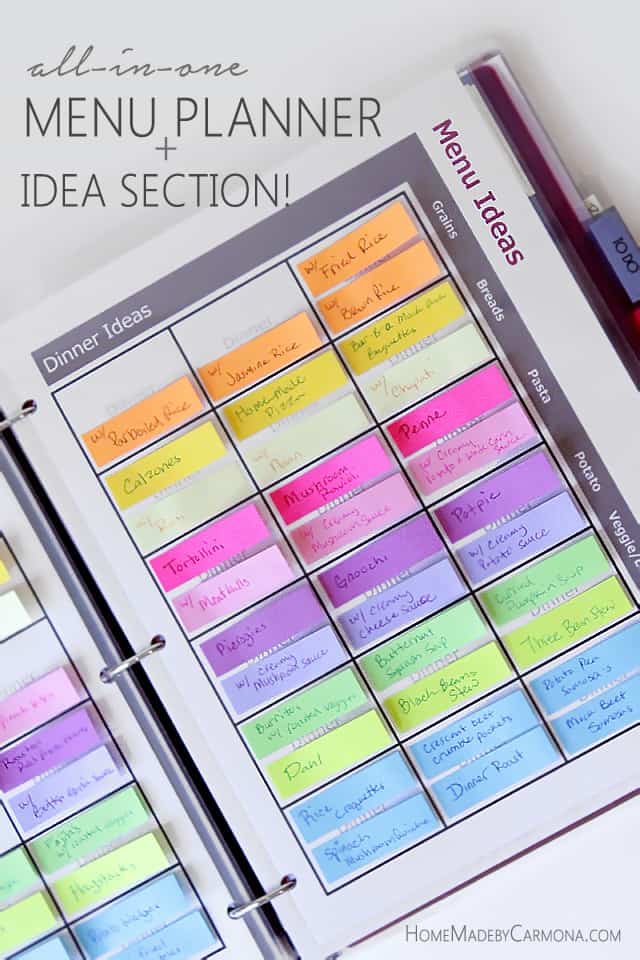 The Thinking Closet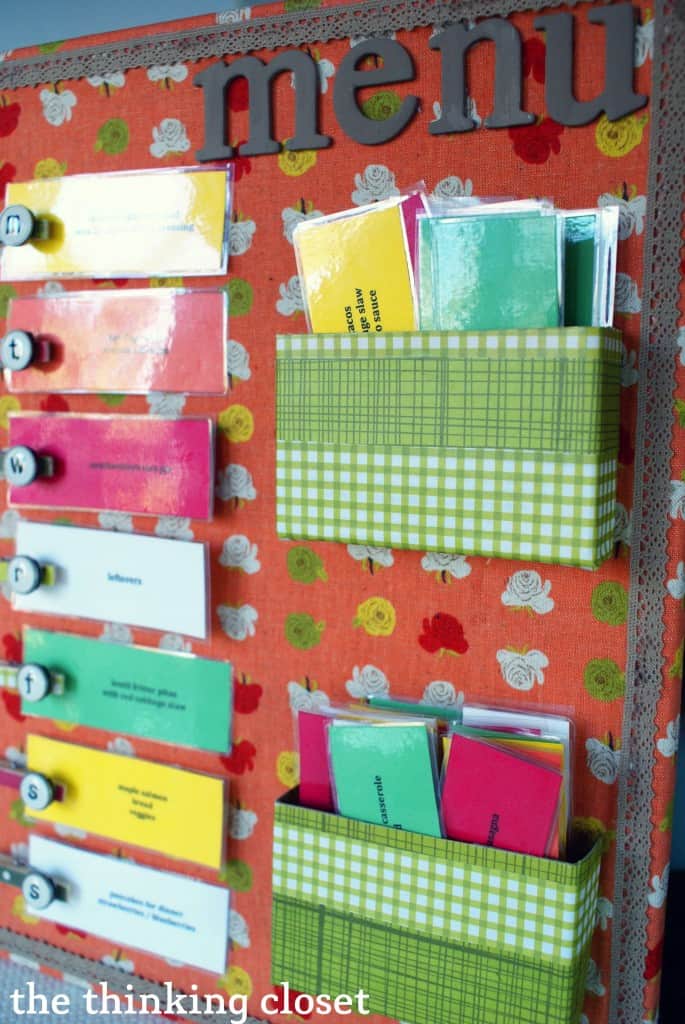 Where The Smiles Have Been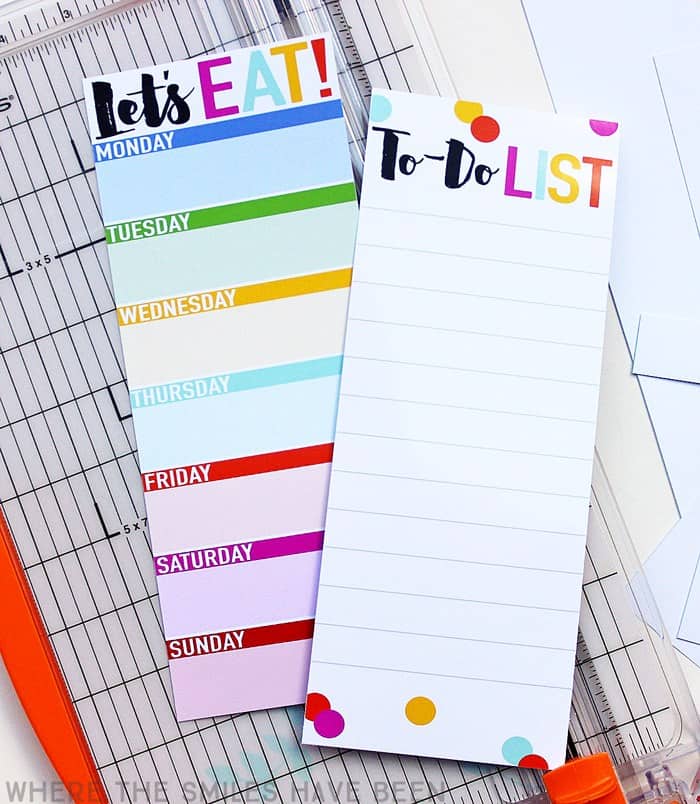 The Polka Dot Posie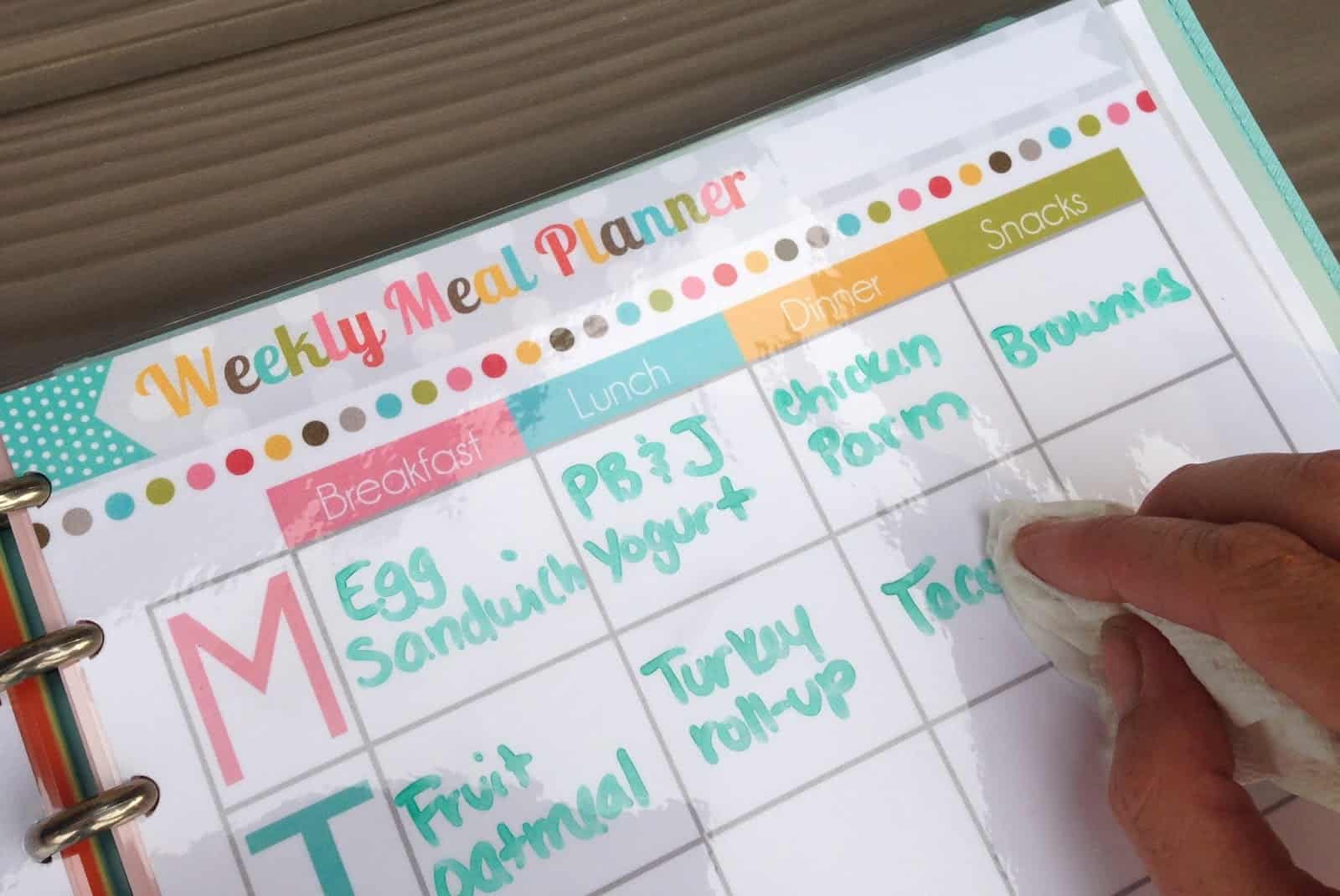 Peanut Blossom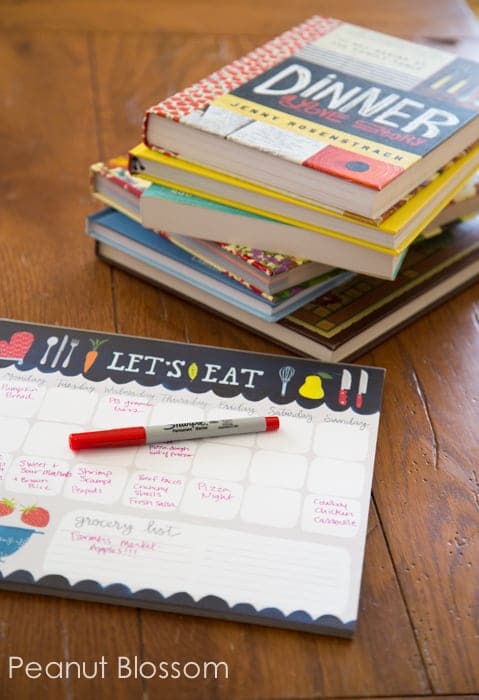 unOriginal Mom
The Crafted Sparrow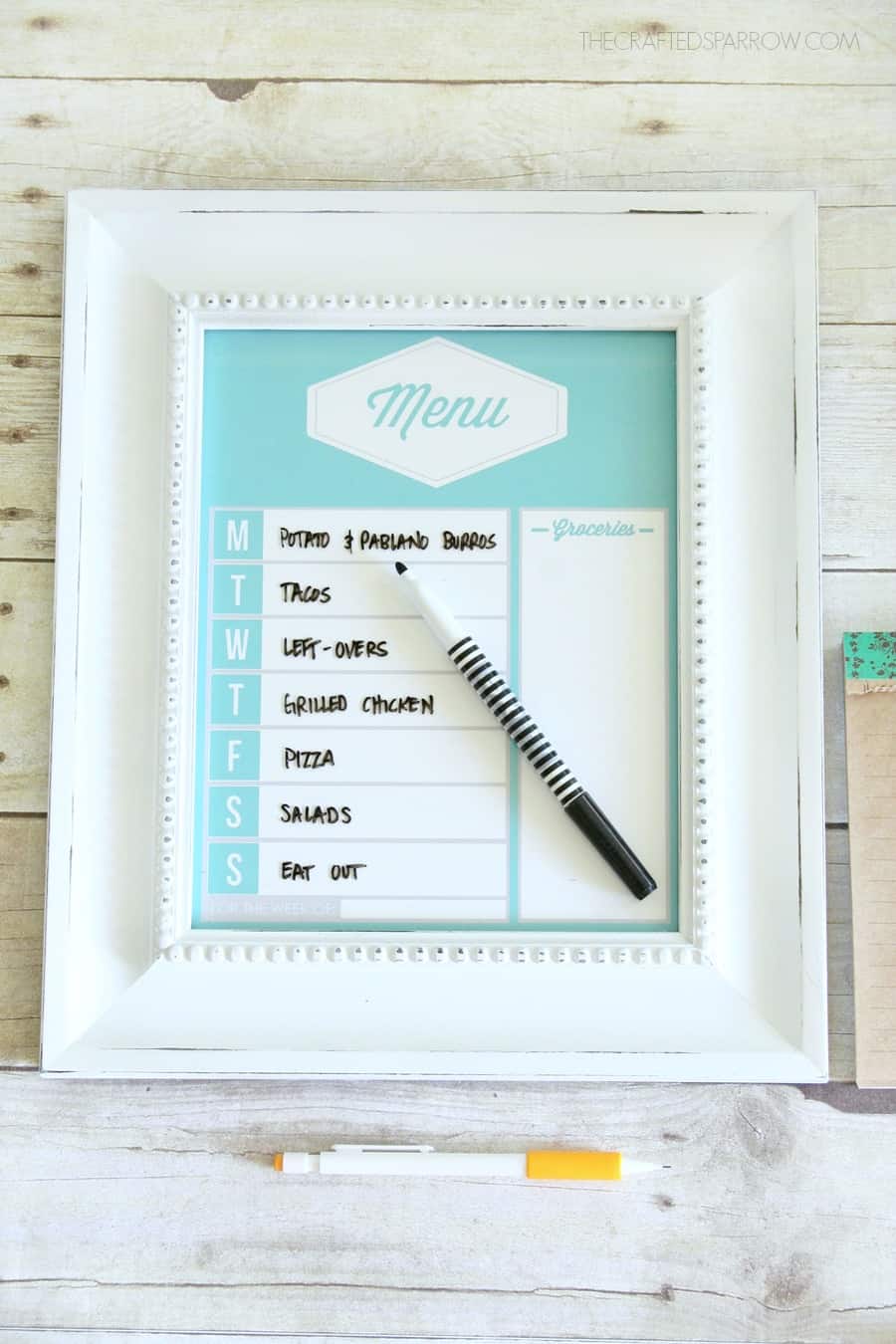 Useful Equipment
---
What were those meal planning steps again?
Start your meal planning with a blank sheet of paper and add the days of the week down the left side.
Check your schedule for the coming week.
Start by planning only dinners.
Choose simple meals, that are easy to cook.
Work out what you'll need to prepare the meals on your plan.
Shop your pantry and freezer first.
Prepare as much as you can for the week ahead.
Work your meal plan.
Related posts:
Your Turn…
Do you meal plan? What are your favorite tips and tricks for getting organized and staying that way?
Why not share your insights with us in the comments?
And, remember to follow Smart Money, Simple Life on Pinterest and Facebook.