My home is my workplace, but it's also my haven so it has to be comfortable and cozy.
Keeping it cozy without spending a lot of money has always been important to me. It's not always neat, but it is welcoming.
I live in a partially renovated Victorian cottage (similar to this one). It's timber clad and has pine lining boards in most rooms. By its very nature it's cozy. Cozy and cottage kind of go together, right? Even so, I'm always looking for ways to add a bit more personality to the interior and to do it as inexpensively as possible. For the frugal individual, there's always a way to up the cozy factor while ensuring the budget doesn't go into meltdown.
Here are some of my favorite thrifty ideas to add personality to a space, make it cozy and not spend a fortune.
Soft Furnishing
Cushions, pillows, throw blankets and poufs are a great way to inexpensively add some extra comfort to a room. There are lots of options here for how to procure soft furnishings, too. If you're crafty, you can make your own from old shirts or sweaters (or pick them up cheaply at the thrift store), plus there are lots of free patterns available, like this crochet pouf. Or, you can buy them at the end of the season when they're on sale.
Don't overdo the throw pillows though. Otherwise, it ceases to be cozy and becomes clutter instead.
Plants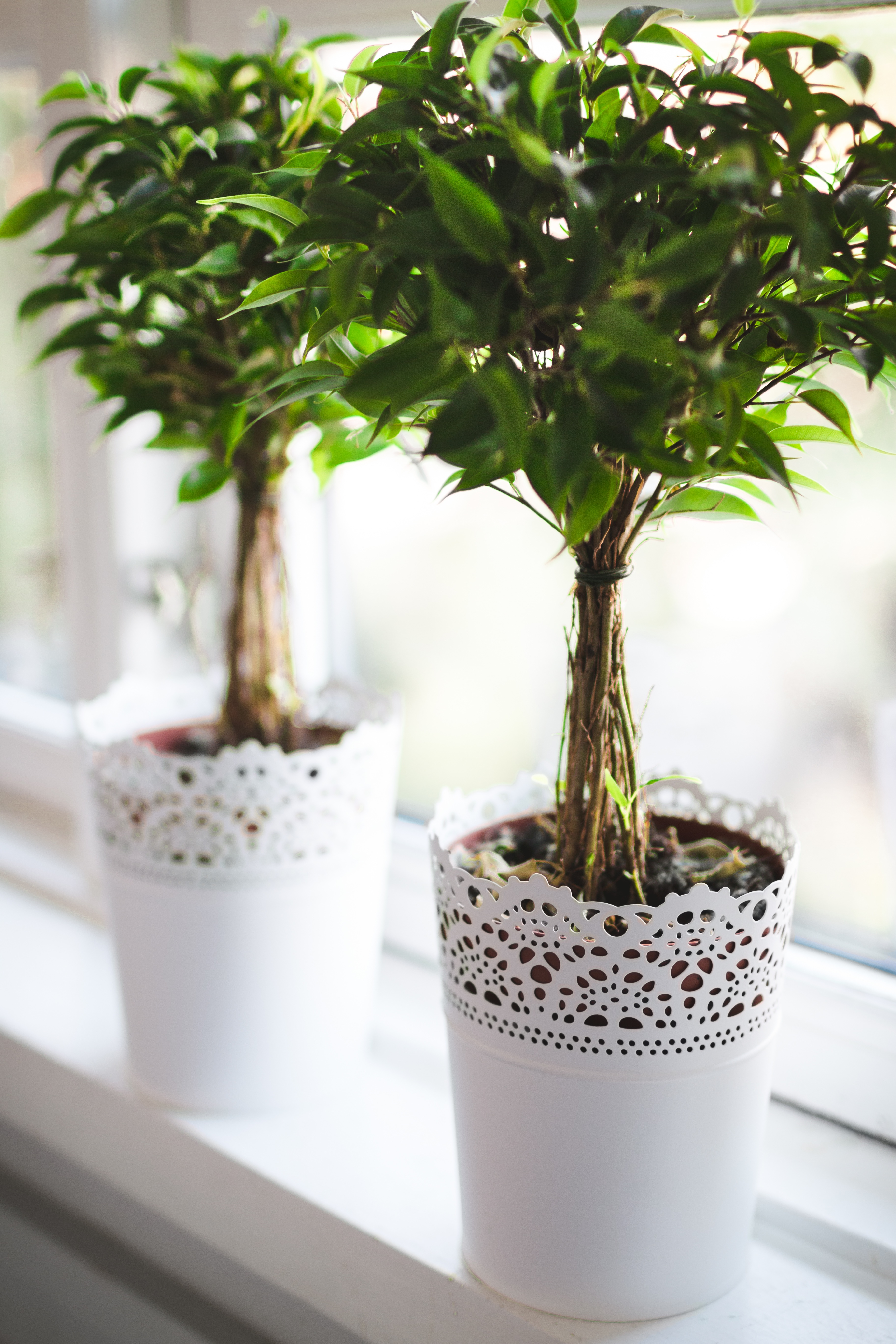 Pin
Plants literally add life to a room. Two of my favorites are the Dieffenbachia and the Spathiphyllum (Peace Lily). Both have softer looking foliage, too.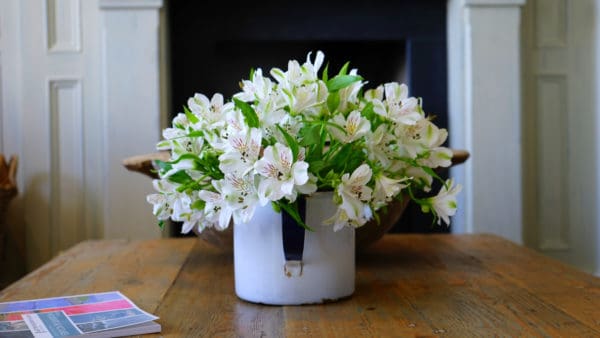 Pin
Other ways of adding some plant life to a room is by using cut flowers. For me, nothing adds the feeling of homeliness to a room quicker than a bunch of flowers in vase (or jug or jar). You don't need to be precious about the arrangement, just trim the stems to suit the height of your 'vase' and drop them in.
Family Photos
Photos of your favorite people (family and friends) or your favorite pets add a personal touch to a room that can't be beat. If you're not a fan of dusting, you might want to keep framed photos to a minimum. Or, put them on the wall.
I'm in the process of scanning family photos onto the computer, enlarging them and printing in black and white onto photo paper then framing them in basic black frames I bought at an office supply store. The ultimate plan is to create a gallery wall in the central hallway. Each black and white photo will be in the same style of frame to create a cohesive look. Of course, instead of buying frames from an office supply store, you could collect thrift store frames and create an eclectic look instead.
Objects with Meaning
Quirky objects or collections of found objects are also a great way to add your own personal style to a space. They don't have to be expensive just interesting or have personal meaning for you.
Like a piece you inherited or an item you found on your travels that you absolutely love. And, love is the key here. If you don't truly love the item, it's clutter. Clutter has nothing positive to say. Ever.
If you're not sure if it's clutter, check out this list.
You can display your objet d'art on a shelf or bookshelf or a tray on a coffee table or hall stand. Keep like objects together rather than scatter them around the room. That way, you create a focal point not a distraction.
Lighting
There are many ways to make your home feel even more cozy using lighting.
You can add lamps to keep the light intensity low.
Candles add a wonderful atmosphere when lit at night and when chunky column candles are grouped en masse they can be interesting decorative items during the day. Basic candles are also very cheap to buy. And, very handy if the power goes out! You can even get fragrance infused candles so your home smells as good as it looks.
Color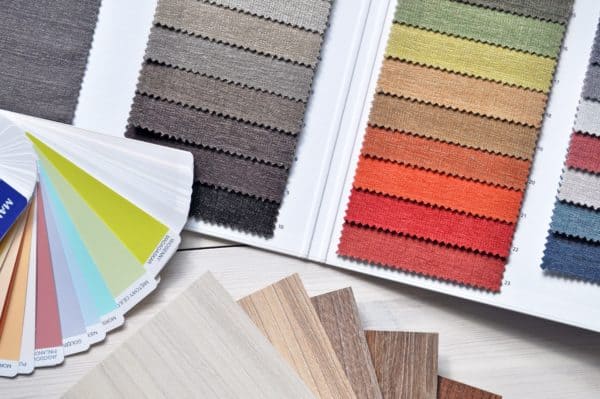 Pin
You can either go large with color and paint the walls or go small and add splashes of color to a room with cushions on the sofa or a floor rug. I'm a big fan of color and tend to go big with it. Off-white walls are way too boring for me and I don't find it cozy at all. But… I generally stick to a color theme or tone so the interiors are colorful not clash-y.
Paint is relatively cheap so you can paint a room for a fraction of the cost of a colorful lounge suite. And, much much easier to change if you tire of the color. Play it safe. Paint the walls.
If you're looking for just a splash of color for your room stick to one or two colors against a neutral pallet. A cushion here and there. A vase filled with colorful flowers. They'll add color, personality and definitely up the coziness factor of the room.
Decorate the Walls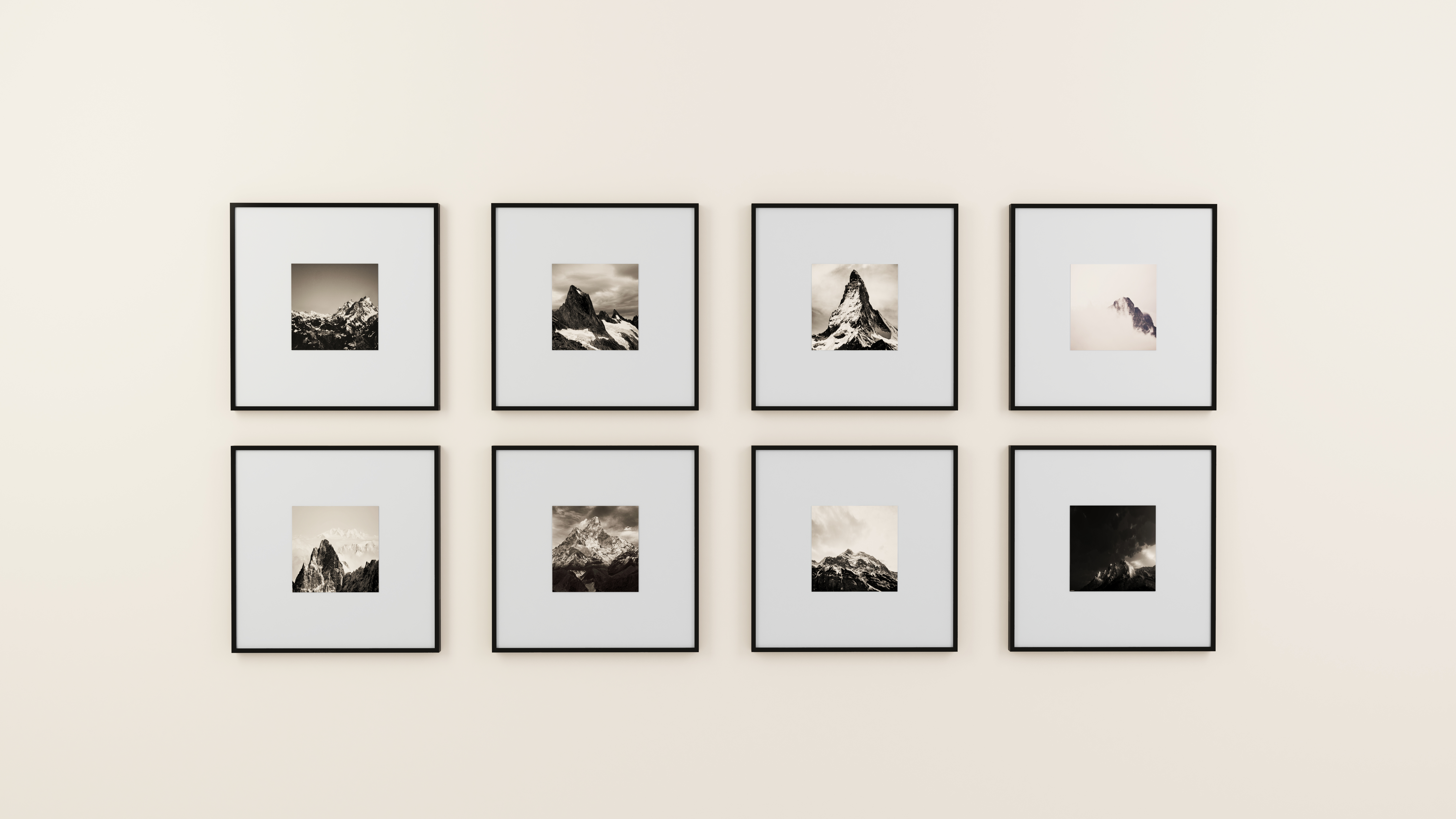 Pin
Stark walls can feel very clinical. Put up some pictures!
Some thrifty ideas for dressing your walls are: using photographs, inexpensive posters, even framed souvenir tea towels. Another classic idea for decorating a wall; hanging plates. They don't need to be Spode, they can just be interesting ones you find in thrift stores.
Books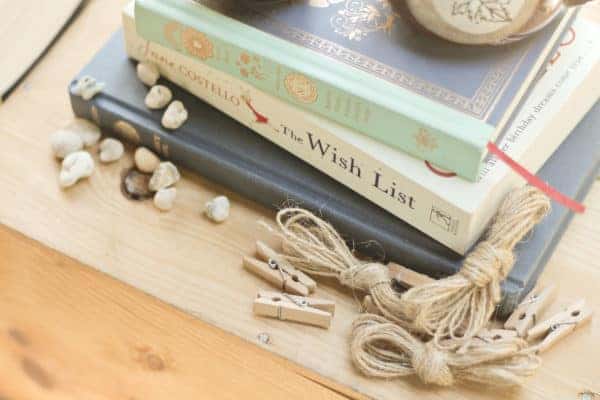 Pin
Books… Have I mentioned before how much I love books? I think they make the perfect decorative item and truly, what looks more cozy and homely than a stack of books on a side table, next to an overstuffed chair?
However, even I will admit there's a point at which you can have too many books lying around. Make sure your stacks are strategically placed: coffee table, side table or console. You don't want to recreate the leaning tower of Pisa so just three to five books in a stack ought to do it.
And, speaking of books, check out this selection of home idea books.
Welcome Mat
The final touch to a cozy home is the first thing your guests will see: the Welcome mat.
Make sure it's in good condition and clean and you'll give your visitors the welcome they deserve.
Creating a Comfortable and Cozy Home
Like most thrifty and frugal endeavors, creating a home that's not just cozy but showcases your unique personality is more about creativity than money. Sure, you could throw a heap of cash at a designer and have them coordinate the whole interior for you but it still wouldn't really reflect YOU.
Remember, Rome wasn't built in a day, and styling your home will take longer than a day, too. Take your time and enjoy the process. And… never forget the golden rule: only keep an item if you use it or love it. Everything else is clutter.
Happy homemaking!
What's your favorite thrifty way to add some coziness to your home?